Along with my sister, I love all things handmade. In fact, our dream is to open a store full of handmade crafts, products, and gifts one day. So I wanted to dedicate this post to handmade gifts.
In my opinion, when you make a gift for someone, it means so much more because you took the time and effort out of your day to create something for someone else. Whenever my boyfriend asks me what I want for any given holiday I always say I want him to make me something. He is not the craftiest of fellows so he never does because he doesn't think it will turn out nice. But to me the fact that he would go out of his way to try even if it wasn't perfect would be amazing.
My newest obsession is handmade cards. In the past, I have not been a card giver because I feel like it is a waste of money. Being a full time student and then working part time and having to pay for everything that comes along with living on your own doesn't leave a huge budget for what I think of as "non-necessities"--like cards.
So, Riz and I went to our local craft store and I bought a pack of blank cards for $2.99 and now I make my own. They are so much cheaper and way cooler. One I just made was for a co-worker who is moving out of state.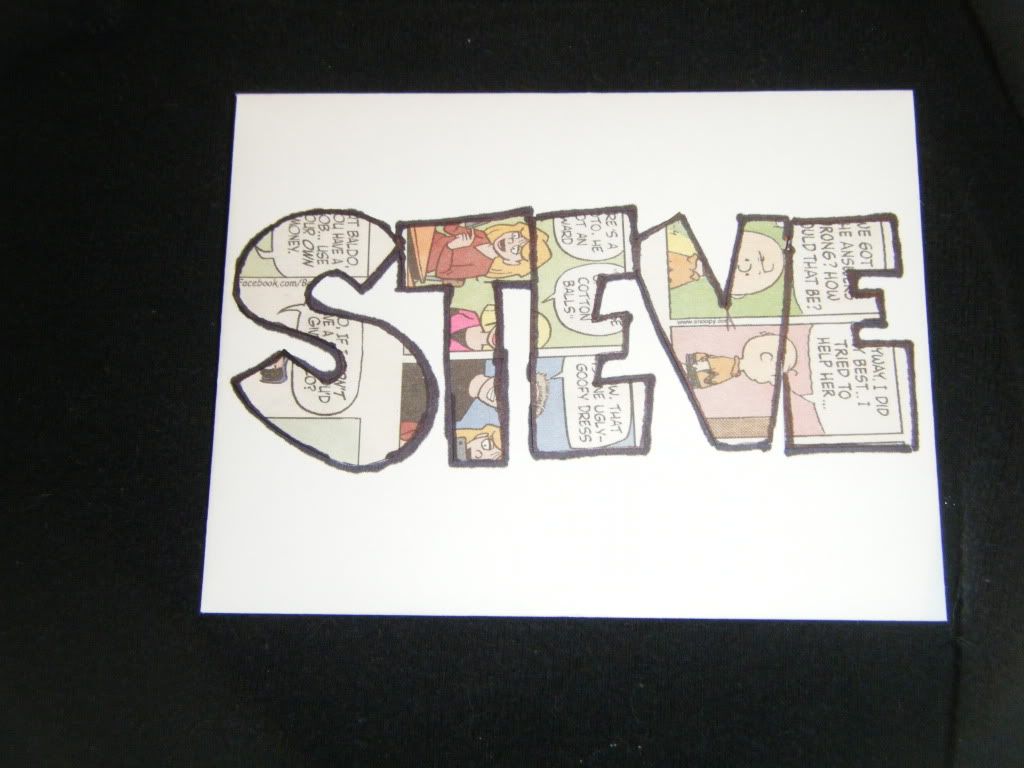 The envelope. The comics section of the newspaper is like duct tape for me, 101 uses.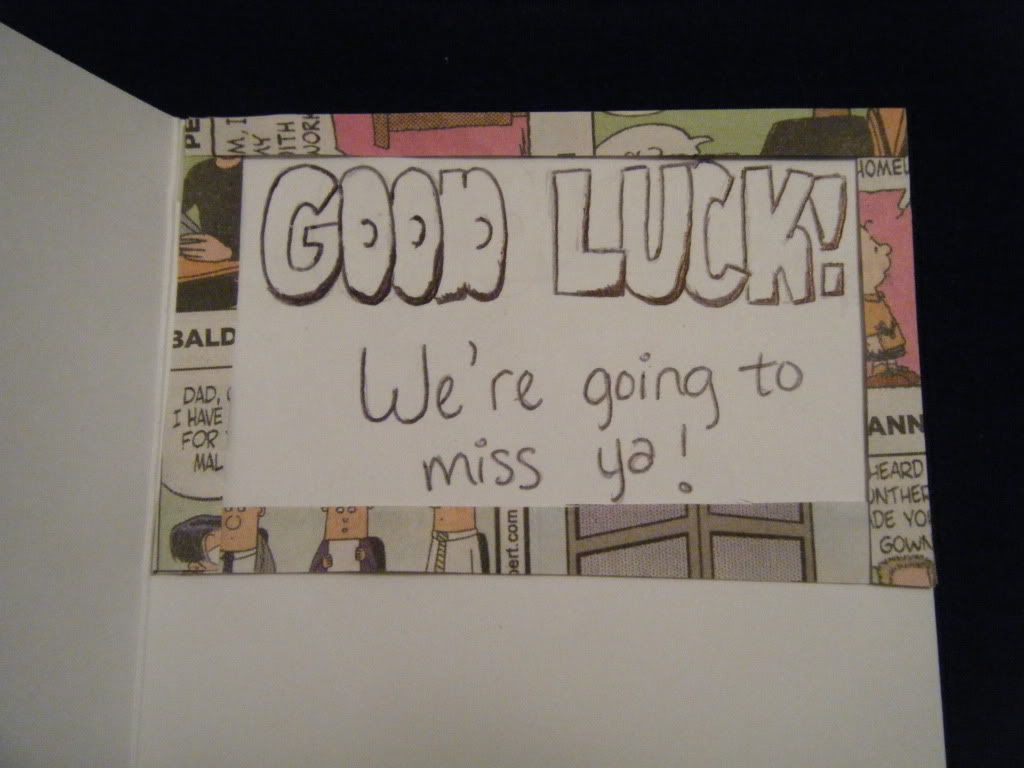 Comics baby I'm telling ya, can't get enough of 'em
And this will be the front of the card...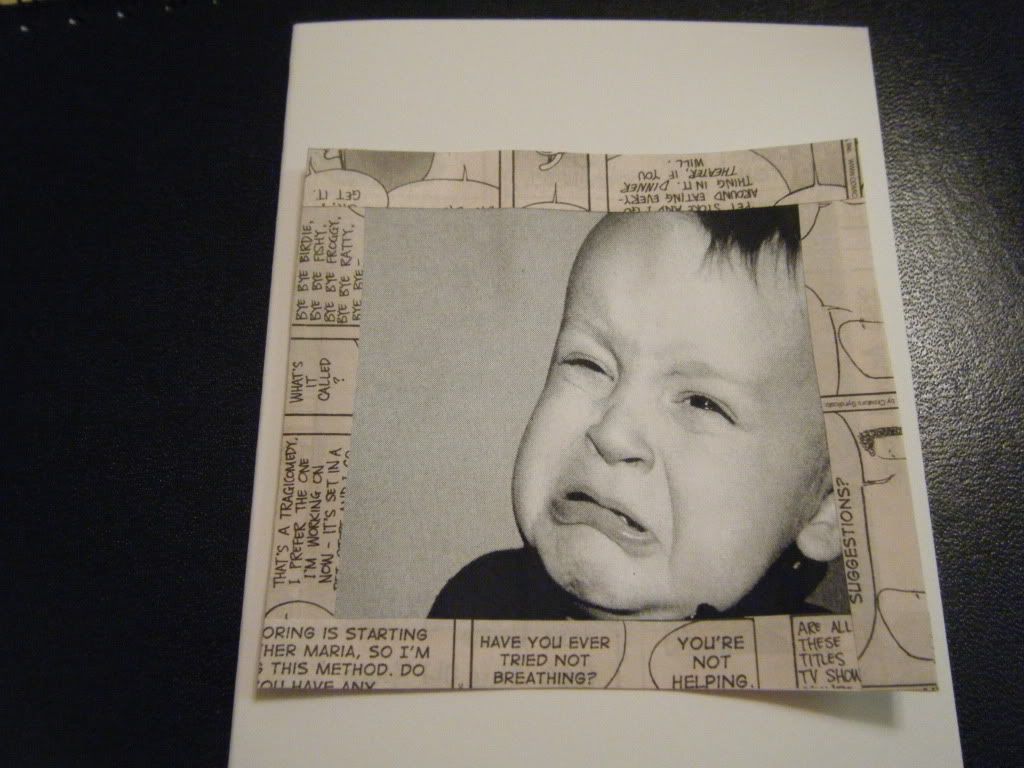 Another handmade gift which I love is wreaths. If you buy them pre-made they are like $100 or more and they aren't even that nice! I can make them for wayyy cheaper than that and they look just the way you want them to.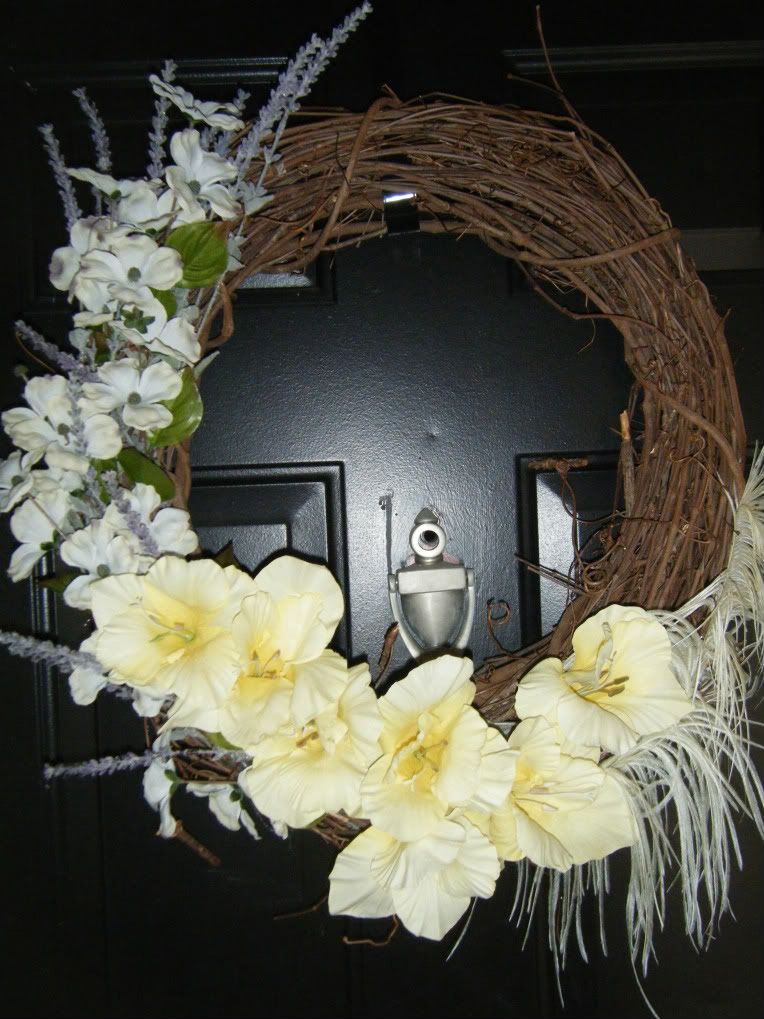 My spring wreath. Yes, that is a feather, and it's awesome.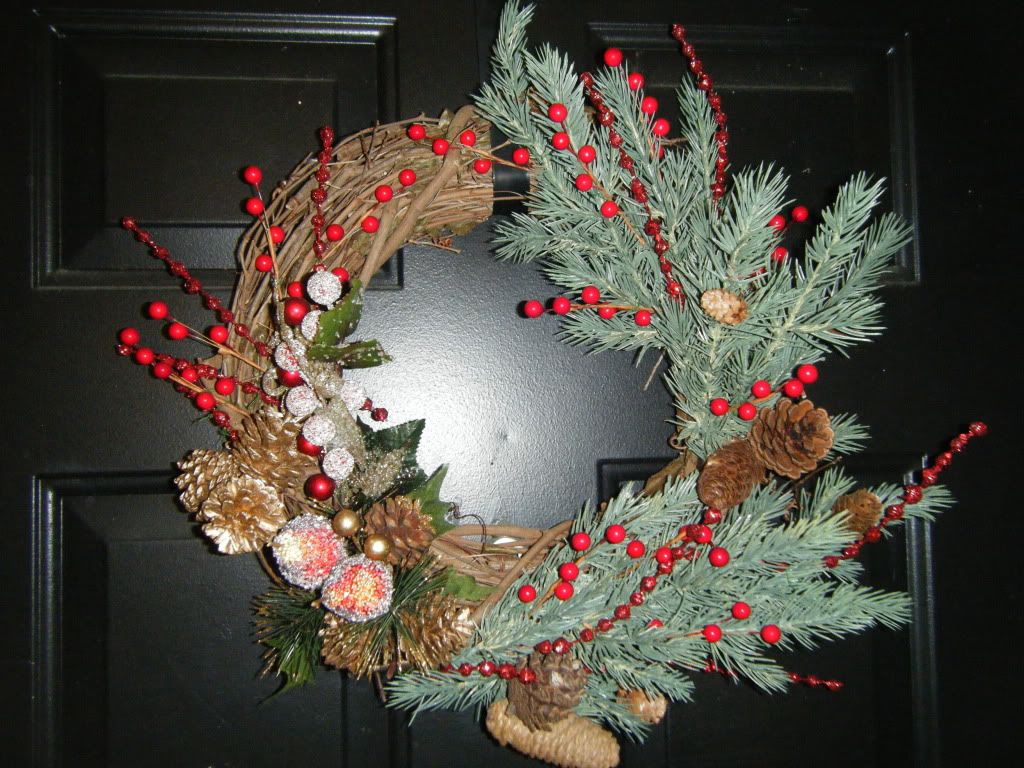 My winter wreath. No, there is not a bird in a nest on there, Riz wouldn't let me. But next winter, a bird will be on my wreath, and everyone will be jealous.
Once we get our Etsy store up, I definitely want to sell wreaths. Can't wait!
Happy Crafting,
M